Double House

Zaragoza, 2009



House in Almonacid de la Sierra.

Casa en Almonacid de la Sierra.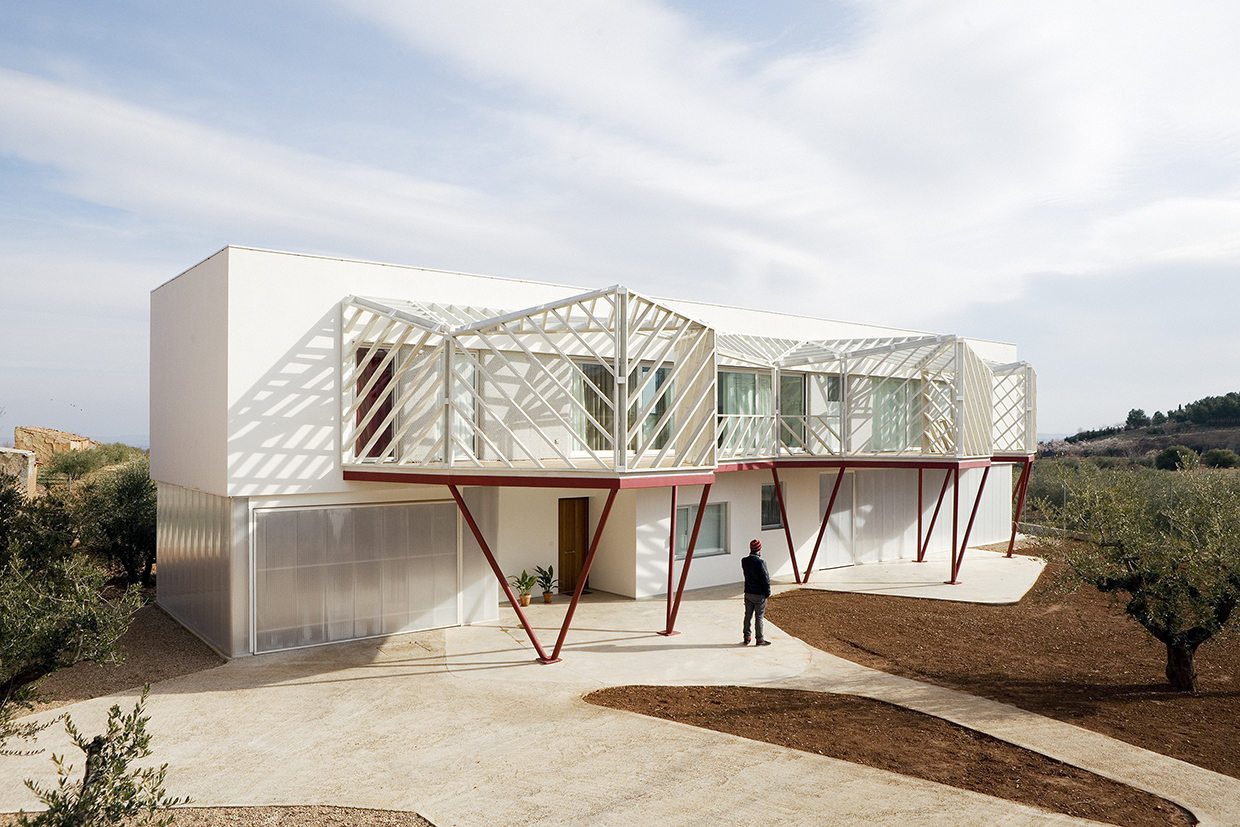 Authors: María Langarita, Víctor Navarro.
Team: Roberto González, Marta Colón de Carvajal, Juan Palencia; Structural engineers: Mecanismo SL.
Client: Private

Moving their home to the outer limits of a small town in the province of Zaragoza is the wish of a newly married couple about to retire. Embodied in their decision lies the conviction that it is possible to both undergo a radical change and still enjoy the comforts of their previous life.


El deseo de una pareja de recién casados a punto de jubilarse es desplazar su hogar al límite urbano de un pequeño pueblo en la provincia de Zaragoza. En su decisión existe la convicción de que es posible, al mismo tiempo, un cambio radical y una acomodada continuidad con su vida precedente.