'Exposed city' Europan 13 Alcoy

Alcoy, 2017

Exposed city is the proposal to develop a new Alcoy city centre.

Exposed city es la propuesta para proyectar una nueva centralidad en la ciudad de Alcoi.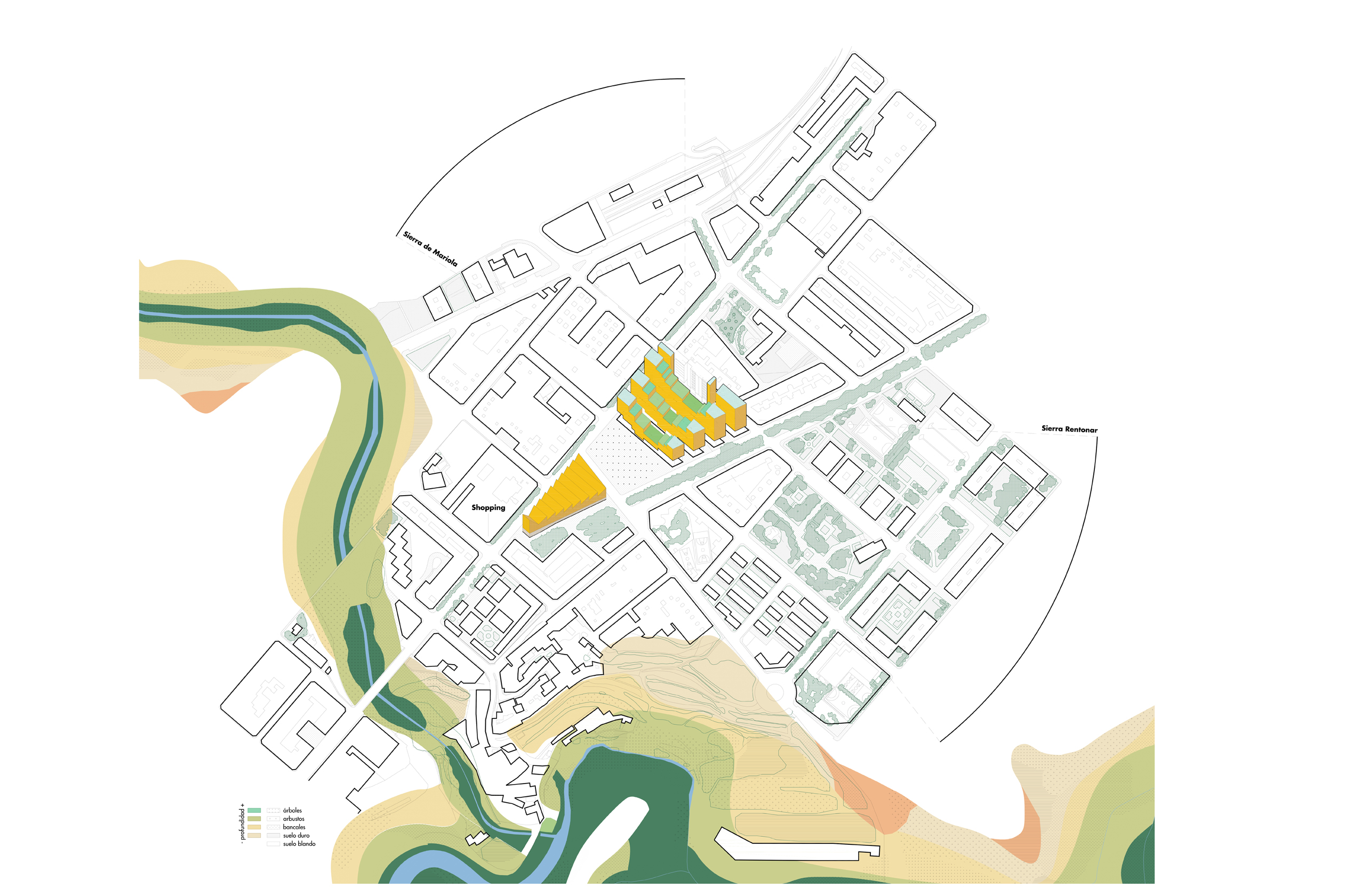 Architects: langarita–navarro arquitectos, Víctor Navarro, María Langarita.
Collaborators: Policarpo del Canto, Adrián Úbeda, Mónica de la Peña.

The goal is to produce an amplified urbanism that promotes a compact city with a tapestry of uses and social proximity, and to give character to the indistinct Al Azraq Plaza. The project seeks to create a hot centre based on the possibilities of the productive city.


El objetivo es producir un urbanismo amplificado que promueva una ciudad compacta, con complejidad de usos y de proximidad social que ayude a dar carácter a la desdibujada plaza de al azraq. El proyecto busca crear un centro caliente a través de las posibilidades de la ciudad productiva.